MT43 News Headline Articles

Community Mourns Loss of Girl, Rallies to Support Families
Community Mourns Loss of Girl, Rallies to Support Families
Nancy Marks
Reporter
Our community grieves the loss of Townsend Elementary School student Karli Sandidge. The 12-year-old lost her life when she was thrown from a utility terrain vehicle (UTV) that collided with a pickup truck on Highway 287 north of Townsend Wednesday evening, Sept. 13. Her companion, a 13-year-old girl, was also thrown from the vehicle. She was flown to a Billings hospital and was to be released early this week following multiple surgeries.
Broadwater County Sheriff dispatchers received a call at 8:20 p.m. about an accident at Trailhead View Drive and Highway 287. According to the Montana Highway Patrol, the side-by-side UTV was attempting to cross the highway when it was struck by a southbound pickup driven by a 62-year-old Townsend man. He was taken with minor injuries to Billings Clinic Broadwater in Townsend.
Many families whose children are friends and classmates of both students moved quickly to set up Mealtrain and GoFundMe accounts to help defray expenses for the families.
Angie Paulsen, whose daughter is in the same class as Karli, gathered some of the girls and took them to the movies and shopping. Other families did the same. "We tried to distract them over the weekend, knowing how tough it would be Monday morning with Karli not in school," she said.
Read the full Article
---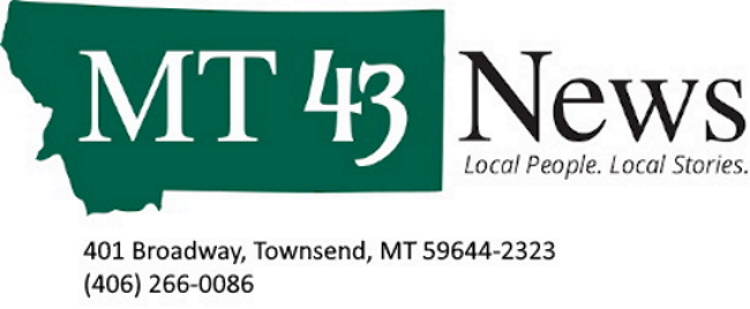 Lady Bulldogs Update
Lady Bulldog Volleyball packed a great deal of competition in last week, starting with a home game against just-down-the-road competitors the Three Forks Wolves and finishing the week off at the Huntley Project Tournament. Against the wolves, the Lady Bulldogs brought home a win in just three sets: 25-12, 25-15 and 25-14.
Read the full Article
---

Little Property Tax Hike Predicted For Most People
Little Property Tax Hike Predicted For Most People
MT 43 News Staff
Most people in Broadwater County should see little increase in property taxes despite sharp gains in the appraised value of their property, finance officer Debbie Kelley told county commissioners at their regular Wednesday meeting on Sept. 6.
Commissioners approved a resolution adopting the county's final operating budget for the fiscal year beginning July 1, 2023, and ending June 30, 2024. Tax bills should show up in the mail beginning Oct. 31.
Commissioner Darrel Folkvord cited a state law that he said will limit the county's revenue from property taxes to a level that does not keep up with the rate of inflation, even while the county is expected to provide services to a growing population. "We will work with one hand tied behind our back," he said.
Kelley said county boards and departments based their 2023-2024 budgets on last year's revenue, so the county can keep its spending down. "If we get caught in a downturn, such as COVID was, we won't go red in our budget," she said.
Public Comment
JB Howick, owner of Townsend Hardware, stated that he was interested in opening a store in the Wheatland area in South Broadwater County, but wanted to know about the availability of sewer and water systems. Commissioner Lindsey Richtmyer said she would look into it and get back to him.
Read the full Article
---

Top Gun Auto celebrates Heroes of Townsend
Ted Culbertson, born and raised in East Helena and owner of Top Gun Automotive, is philanthropic. For the last 6 years, he and his crew (measuring 33 total) has shown their love and support to others by sponsoring a 'Heroes of Helena', a gift from them to an agreed upon non-profit organization.
On a picture perfect fall day in Townsend, hundreds of people came to the Top Gun Automotive site to enjoy the food, be awed by the Free Style Moto demonstration (motorcycle daredevils) and of course to celebrate the Townsend Senior Center, Townsend Rotary Club and the Townsend Schools receiving the "Heroes of Townsend" award.
Because Top Gun Automotive has recently opened a new location at the old Broadwater Ford site; the crew decided to bless Townsend as well. For their Grand Opening (although they have been doing a successful business now for a few months) Ted and crew decided to put on a show. For one attraction (and it did get everyone's attention) were free-style moto jumpers. Flying through the air from a hard-cased ramp onto an air-filled landing spot, couldn't have been easy; but the riders made it look that way, doing flips, jumps, and crazy stuff. There was even a 12-year-old, who kept up with his older compadres.
Click on the images to see the full size image!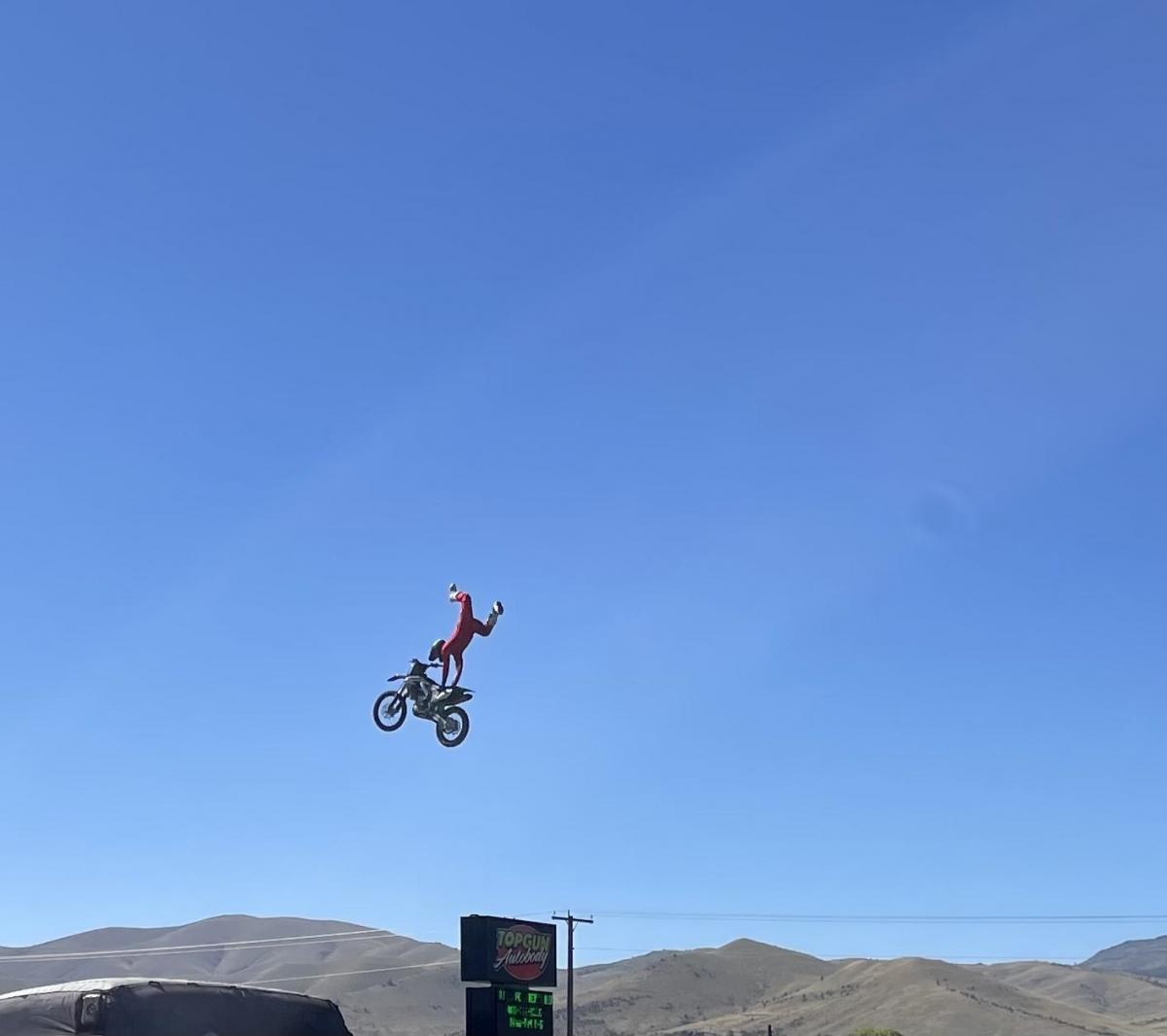 Read the full Article
---

Big Sky Passenger Rail Authority Annual Report
The Big Sky Passenger Rail Authority Annual Report has been Published. Click here to read/download the
Annual Report
.
BSPRA Mission- To provide for the reestablishment of safe, reliable, and sustainable passenger rail service across southern Montana that increases opportunity and contributes to the health and well-being of people across the state and beyond.
Read the full Article
---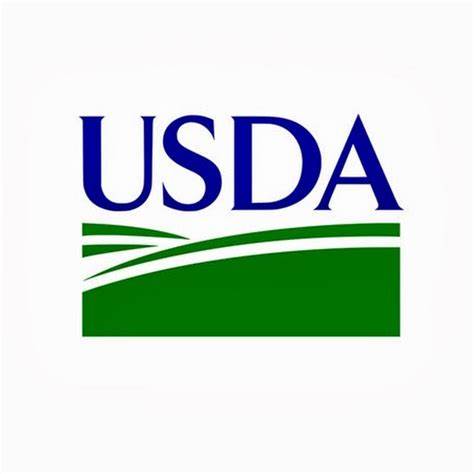 USDA Seeks Applications for Loans and Grants to Expand Access to New and Better Markets for Rural Small Business Owners
WASHINGTON, Sept. 14, 2023 – The U.S. Department of Agriculture (USDA) today announced that it is accepting applications for loans and grants to expand access to new and better markets for rural small business owners and microentrepreneurs.
The Department is making approximately $29 million available in funding through the Rural Microentrepreneur Assistance Program (RMAP).
USDA provides RMAP funding to non-profits, Tribes, colleges and universities to create revolving loan fund programs and support training and technical assistance for rural microentrepreneurs and microenterprises. Rural businesses with 10 or fewer full-time employees are eligible for loans and technical assistance.
USDA is particularly interested in applications that will advance Biden-Harris Administration priorities to:
Reduce climate pollution and increase resilience to the impacts of climate change through economic support to rural communities.

Ensure all rural residents have equitable access to Rural Development (RD) programs and benefits from RD-funded projects; and

Help rural communities recover economically through more and better market opportunities and through improved infrastructure.
Read the full Article
---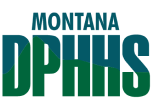 Montana Centenarians to be Honored in October
The Department of Public Health and Human Services (DPHHS) will honor Montana centenarians during the 54th annual Governor's Conference on Aging on October 3, 2023. 
The annual conference will take place at the Holiday Inn Convention Center in Great Falls. Centenarians will be honored during a noon luncheon.
DPHHS is asking Montanans who will turn age 100 as of December 31, 2023, or those who are already over the age of 100 to submit their name and a brief profile.
"This is an excellent opportunity to honor Montana centenarians and to celebrate their lives," said DPHHS Director Charlie Brereton. "I encourage Montanans to submit the requested information so they can be recognized."
All centenarians who submit information will receive a recognition certificate from Governor Greg Gianforte.
Read the full Article
---